Creating the Doll and Printing the Uniforms
San Francisco illustrator Annemaree Rea crafted all the illustrations by hand–the old way, using pen and paper.  The doll went through many revisions before we settled on the one shown. Her body type and ethnicity is meant to be somewhat 'neutral'–this was quite difficult to achieve in a simple line drawing.

The women sent in photos of their uniform for Annemaree to draw. Everything was tried on the doll to ensure a proper fit.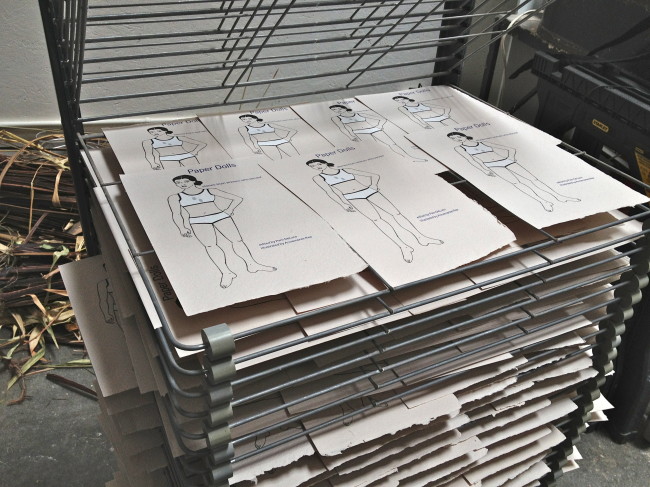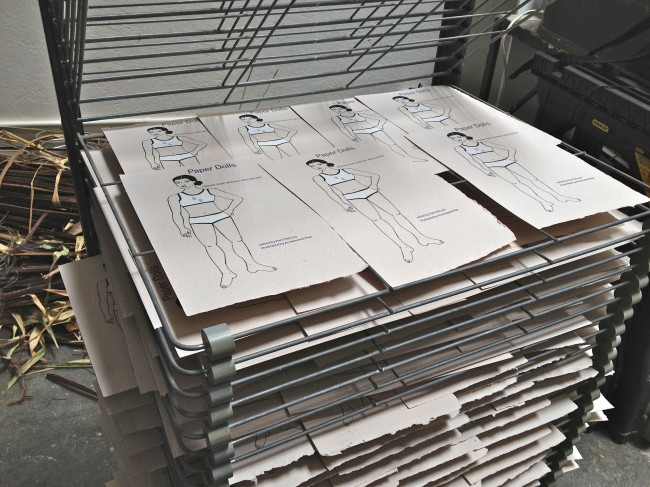 Screen printed covers stacked to dry. The cover had a total of four print runs–three silkscreen and one letterpress.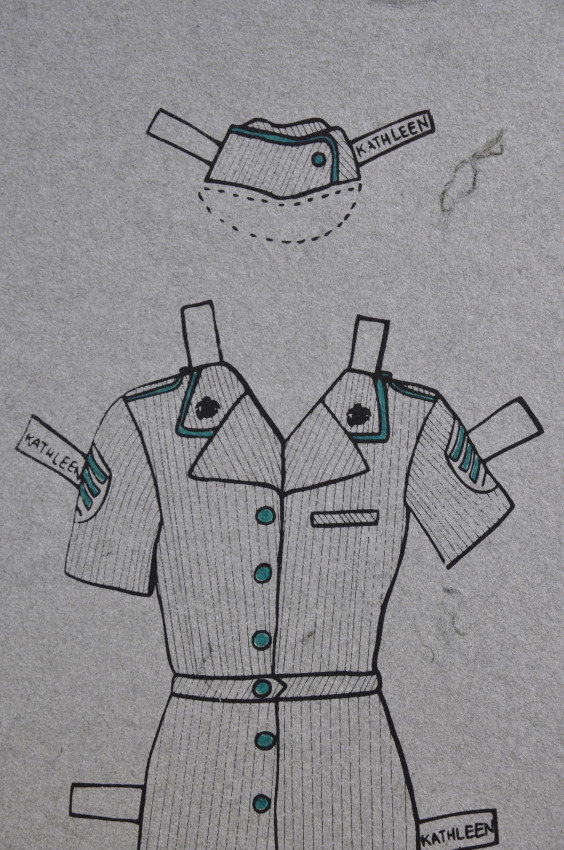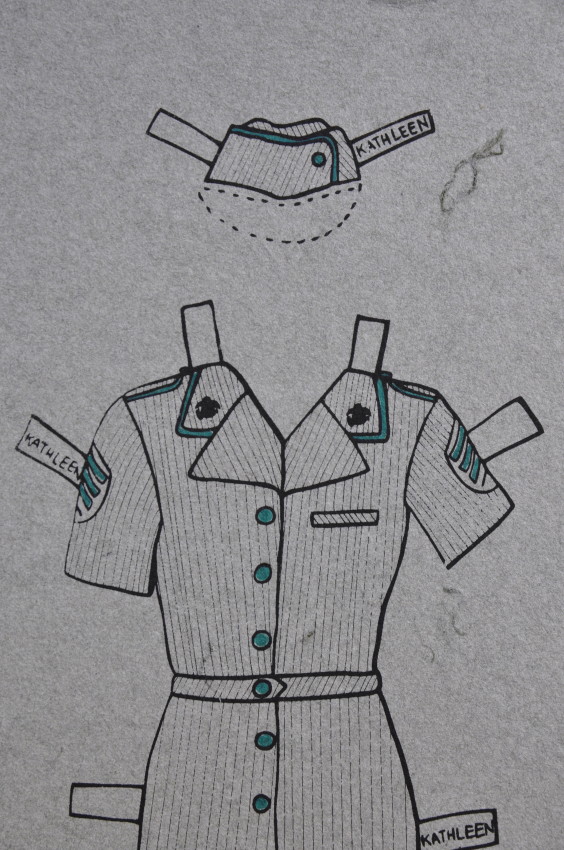 This uniform had incredible detail in the pin stripes which made exposing the screen difficult.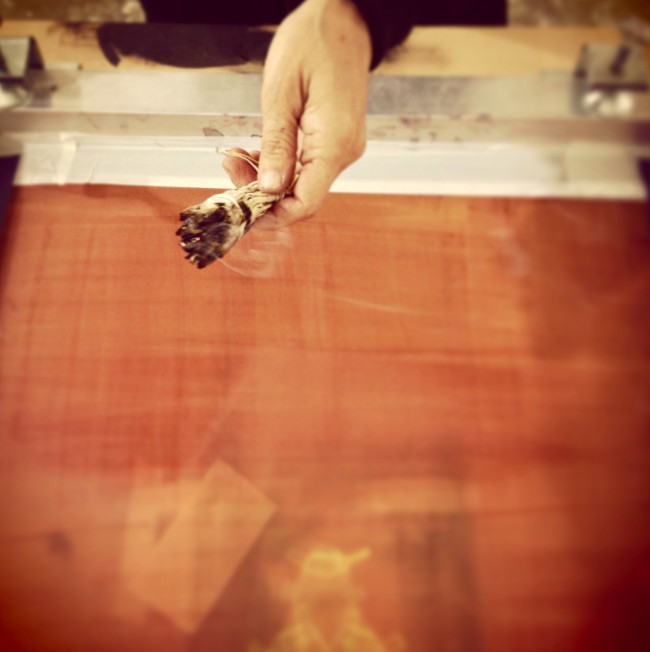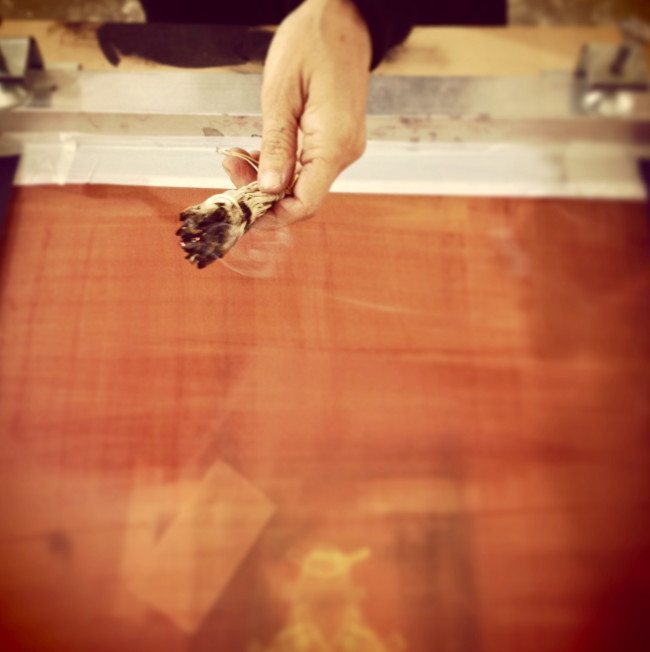 Some creative methods were employed to assist a proper exposure needed to pick up all of the tiny details.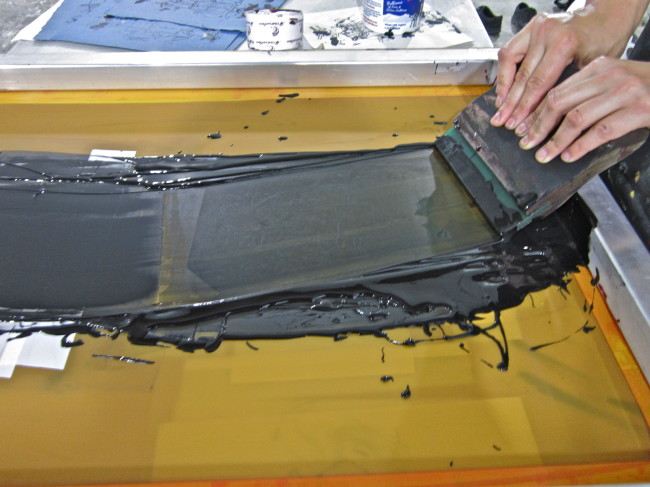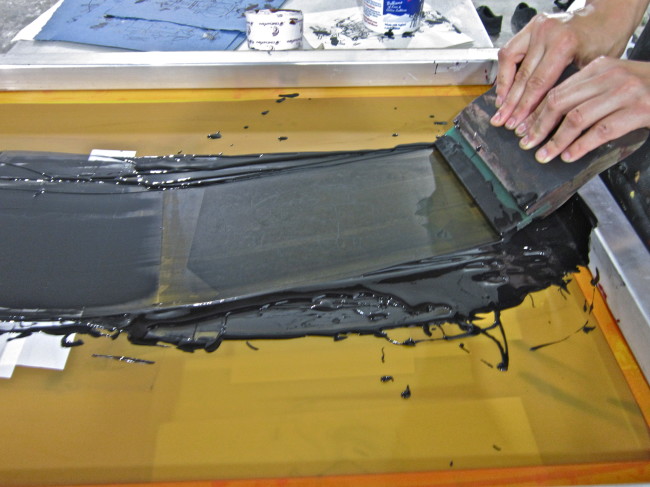 Expert printer, Defne Beyce, uses a squeegee to force ink through an exposed silkscreen, rendering the images one at a time.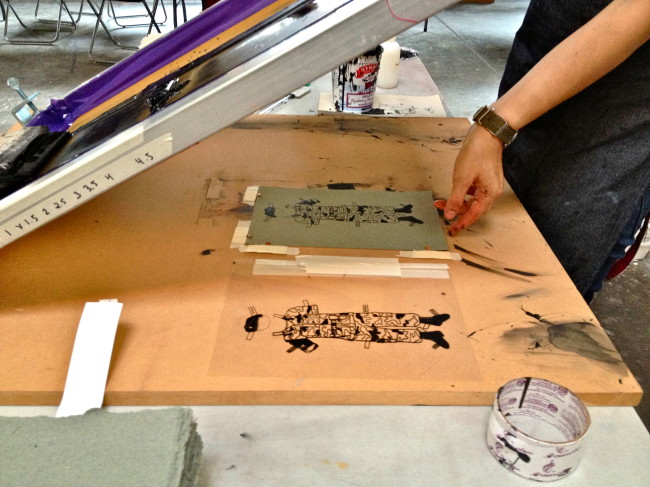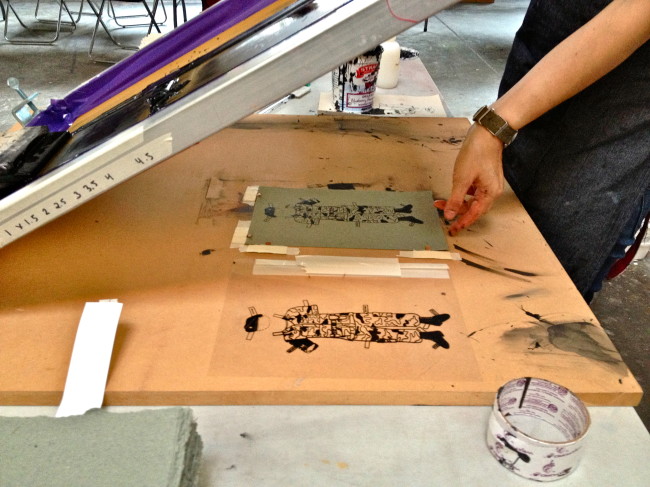 Every color of paper and image of a uniform was closely matched to represent each as accurately as possible.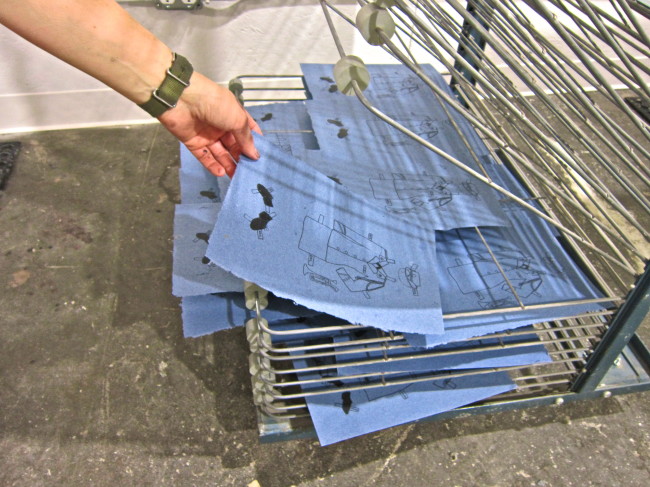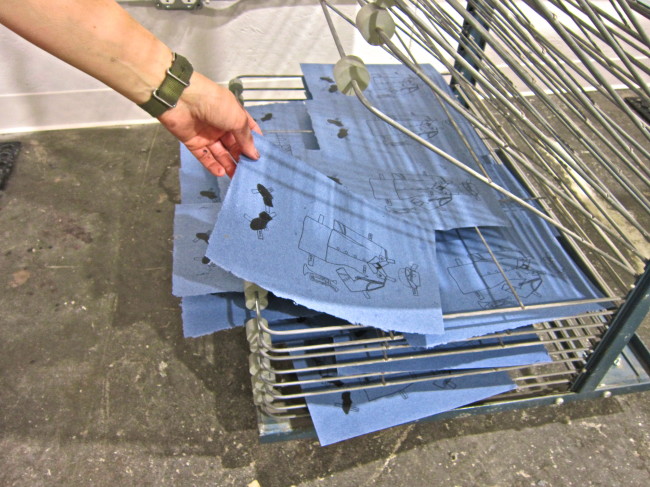 Everything from Blue Dress uniforms…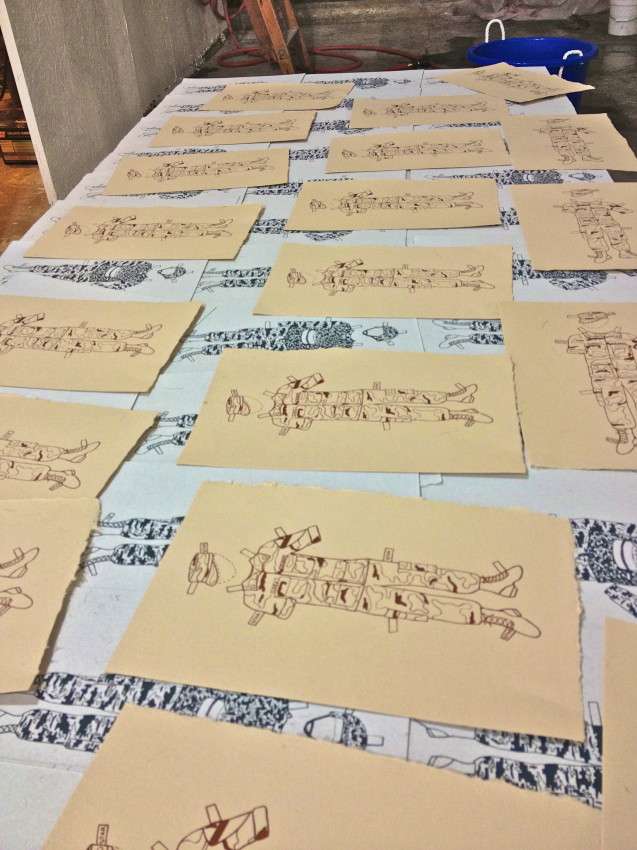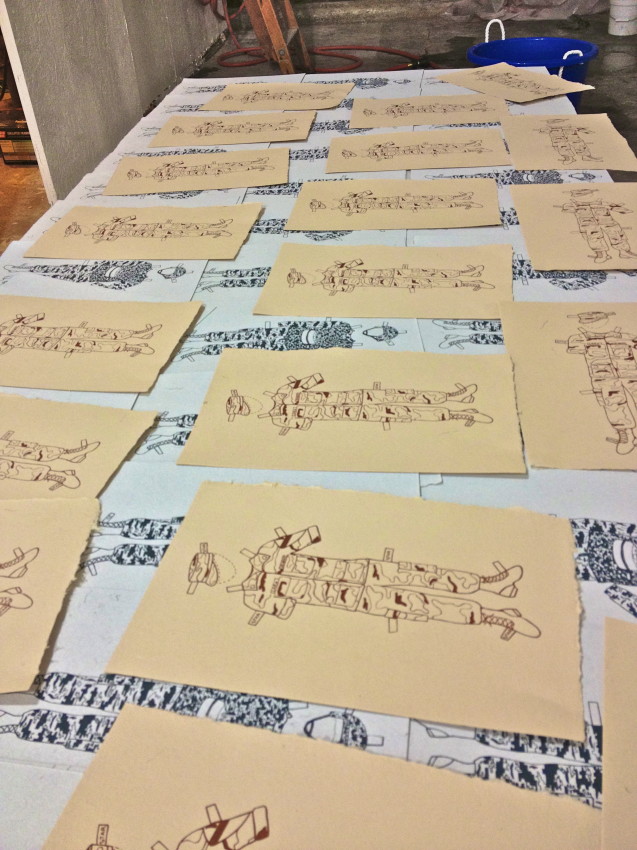 …to Desert Camouflage and Airman Battle Uniforms were printed.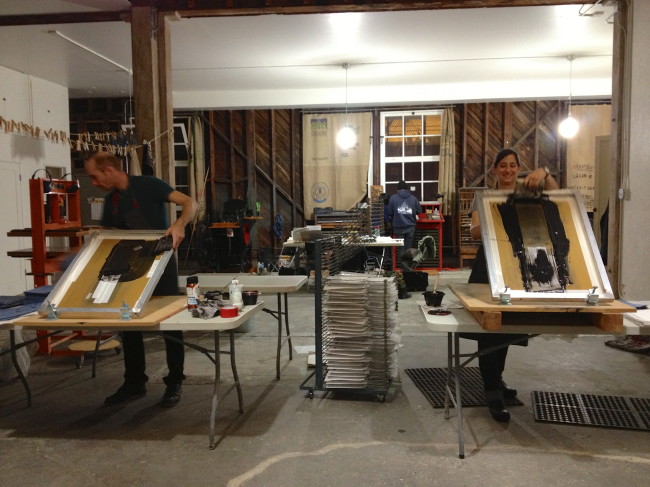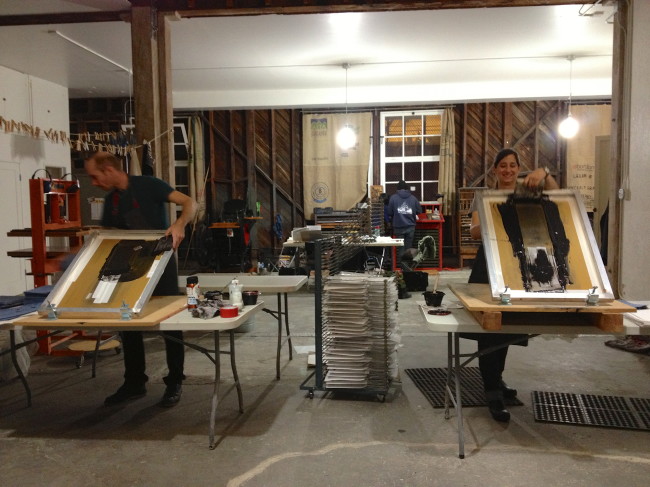 Drew and Defne working late into the evening–or is it almost morning?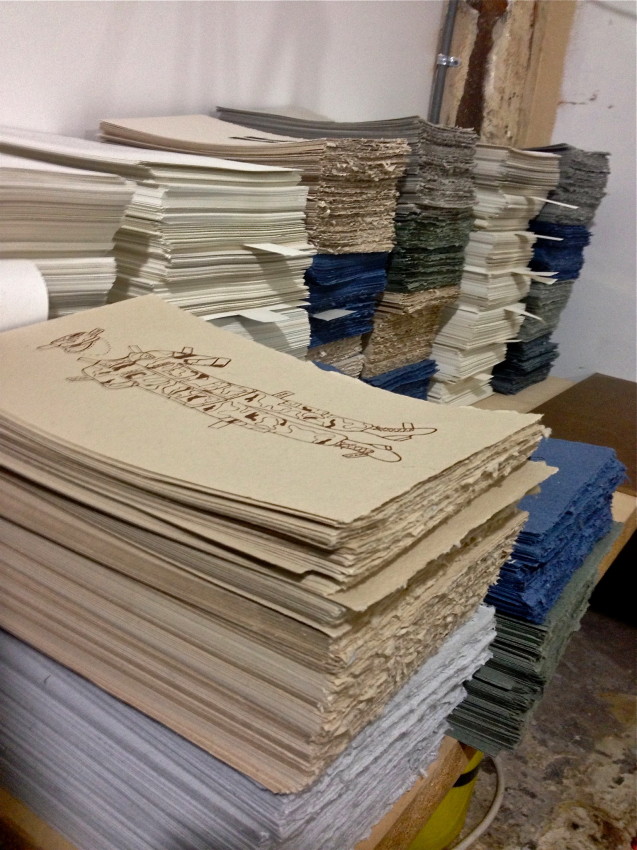 Twenty separate uniforms were printed to illuminate these veteran's stories.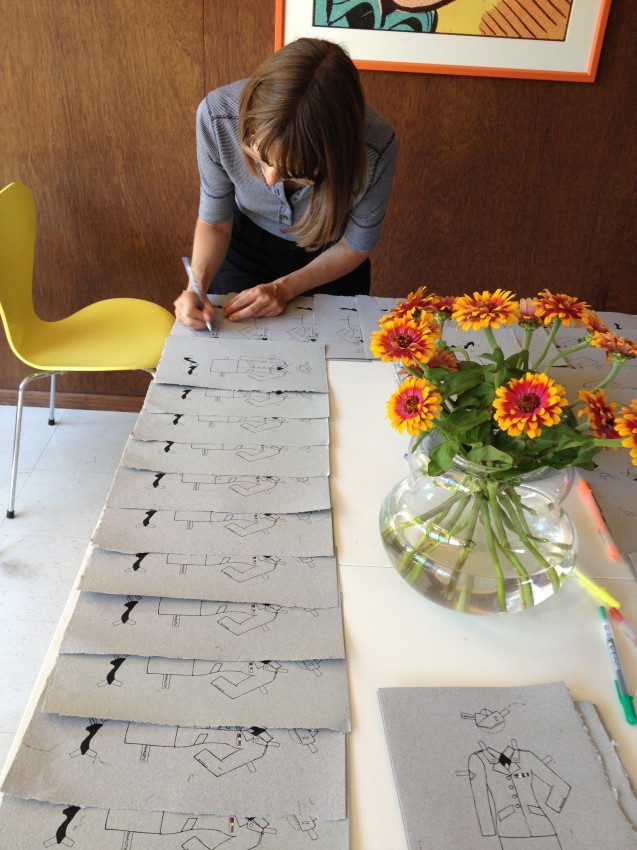 Subtleties like rank insignia and award ribbons were hand detailed.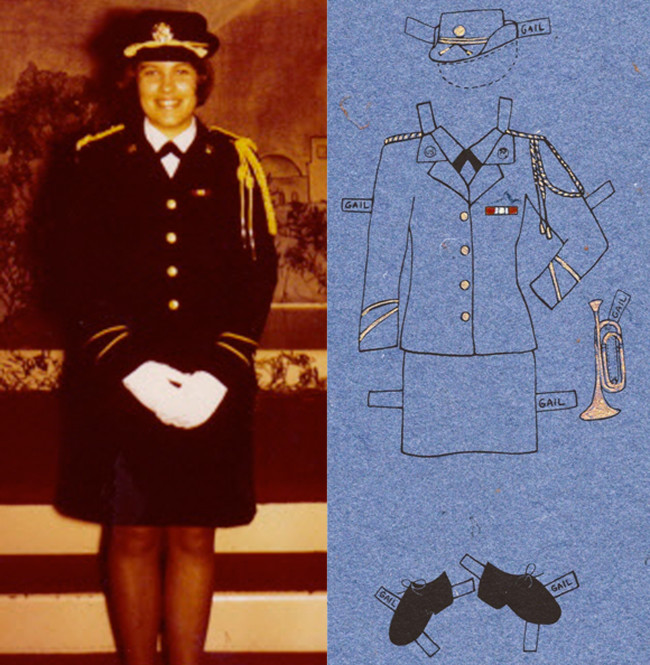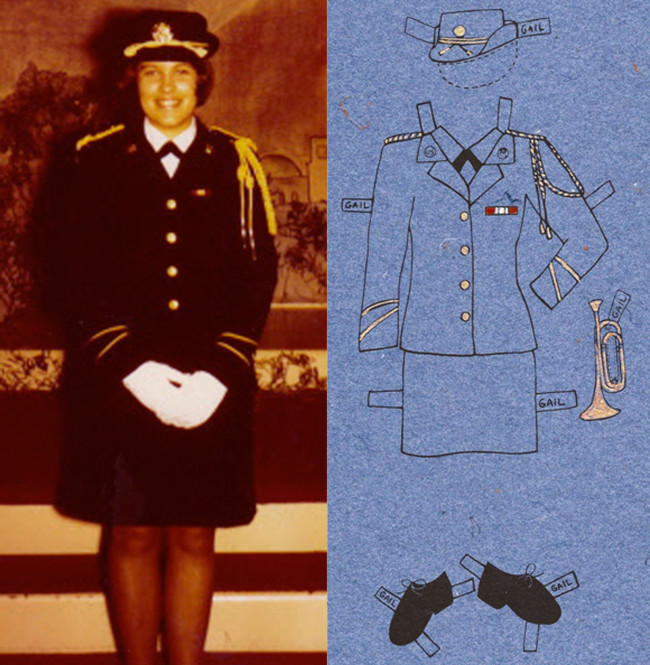 A completed image of Gail shown next to the photo she sent us.
---