Valentine Printing
Do you LOVE it when there's paper, letterpress printing, and chocolate involved? If you answered yes, you're in luck because Drew and I will be letterpress printing valentines on handmade paper in front of Dandelion chocolate.  We will be there from 12-5 on Thursday February 14, 2012 with the above phrase set in metal type.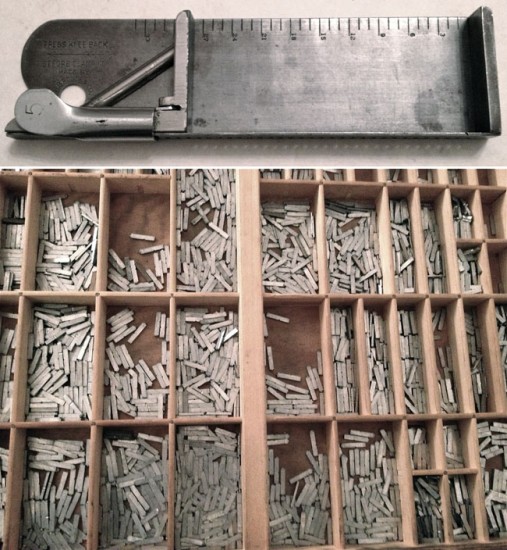 Participants get to use the gadget on top, called a composing stick, to spell out their response.  Individual letters are selected from the case shown above and placed into the stick. Don't worry–we'll provide a diagram of the case.  
The set type will be printed on a 3×5 Kelsey letterpress onto paper we made from Dandelion's cacao bean sacks.

It's free, fun, and informative.

Don't you love it?
---